What is Electronic Engineering
Discover what electronics engineering is and what a career in it might involve.
---
Electronic Engineering Outline Includes:
What is Electronic Engineering Electronic Engineers How to become an engineer
---
Electronic engineering, or electronics engineering is a form of engineering associated with electronic circuits, devices and the equipment and systems that use them.
very many people have careers in electronic engineering and find their jobs absorbing, interesting and they provide an interesting challenge that ensure
Electronic engineering is all about creativity. The whole area of engineering is about designing, making, running, and servicing things that people need.
Electronic engineering can be a particularly rewarding career: electronics engineering covers a broad spectrum of areas, all under the same banner, and this allows anyone considering a career to chose the one they want. It is also possible to move from one area to another, and this guarantees most people a rewarding career for life.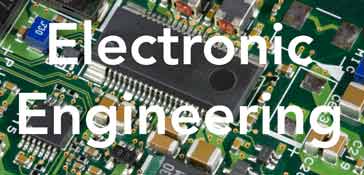 Electronic engineering fields
When asking the question: What is electronic Engineering, it is necessary to understand that there are many different fields and disciplines involved within the overall topic.
Normally electronic engineers specialise in a particular field or area. This means that it is possible to select a particular field of interest.
Some of the fields within electronic engineering include:
Analogue electronic engineering: Analogue electronics is still a major sector within the overall electronic engineering scene. With many analogue elements still being needed, analogue circuits are still widely used. Whilst analogue engineering is not as large as it used to be many years ago before digital electronics took off in a big way, the growth in the overall electronics market has compensated for this. Analogue electronic engineering can provide a stimulating environment in which to work and a good career.
Radio frequency engineering: Radio frequency electronic engineering has grown in its size in recent years. With many more systems using wireless links, everything from mobile phones to Wi-Fi, IoT, short range links and very much more, wireless technology is needed. Accordingly radio frequency design is in great demand and as a result it can provide a good route for a career.
Digital development engineering; : Many functions are now undertaken using digital techniques. Accordingly many digital circuits are needed and this means that some digital / logic electronic engineering is needed. That said the demand for digital engineers alone may not be as large as anticipated. The reason for this is that much logic circuitry these days is accomplished within programmable logic chips . . . .
Programmable logic engineering: With the complexity of many logic / digitally based circuits, an approach that is being used increasingly is one where programmable logic chips are used. FPGAs, and other programmable logic chips are widely used, enabling large amounts of logic to be incorporated into programmable chips. Using high levels design languages like VHDL, etc, the design is brought to within manageable limits. Also if the design needs optimising or changing, this can be achieved by changing the logic programme. This sector of the electronic engineering arena is growing, and the tools becoming more sophisticated and very interesting to use. It can provide a very interesting and stimulating career, and t may often be linked with soem digital design for the external circuitry.
Software engineering: There is an increasing amount of software contained within electronic products these days. As a result software engineering is becoming increasingly important. In many projects, at least two thirds of the development budget is allocated to developing the software – an indication of how this sector has grown, and hence it provides excellent opportunities for anyone wanting a career in this area..

Systems engineering: Systems engineering is a particularly important element of the design of any item. In terms of this sector of electronic engineering, a system is any completed object. It may be a radio receiver, it may be a mobile phone, or it could be an item consisting of several individual items.

The terms systems engineering refers to the fact that this form of engineering looks at the complete object or system, comprising of smaller items, everything from boards to complete units. It looks at the operation of the overall system, ensuing that the initial requirements are correct, and that the item is finally tested to ensure that it operates to its specification, and also to the initial requirements that were placed upon it.

Good systems engineers are always in demand, and for anyone interested in this area, it can provide an excellent career.
There are also many other, more niche areas of electronic engineering: component engineering, reliability engineering, risk management, quality assurance . . . and many more. All are very important and need basic electronic engineering skills, but they can be applied in a different way.
Whilst most electronic engineers will tend to specialise in one area for their career, it is important to have a knowledge of the other areas. This helps the engineer to interface intelligently with others from slightly different disciplines as always happens on large projects.
Take one every day example: a mobile phone base station has many elements to it, each requiring electronic engineers with different specialities. There are the radio frequency parts used for the transmitter and receiver as well as the antennas. However large amounts of software are required as the system is complicated and requires very many elements to be controlled. Signals have complex functions along with acknowledgements of messages sent and received. Software engineering is required for this. Also programmable logic is used for many of the logic requirements and this links into both software and also the logic hardware design as well as many analogue functions.
Other engineering skills including system design, installation planning, cellular coverage planners and many others will be needed as well.
It can be seen that something as common as a mobile phone base station requires many engineers with a whole variety of skills.
Opportunities in electronic engineering
Electronic engineering can be a very rewarding career. It is normally focussed on creating electronic items, from small electronic gadgets right up to huge systems like aircraft, monitoring systems, and many more items. Each type of project and each area of electronic engineering can be very rewarding.
In many areas electronic engineers can be creating items that benefit others: medical equipment has a huge electronic element to it; safety systems also have electronics; there are many eco projects that have electronics at their core.
The variety of opportunities within the electronics engineering sector is huge. From small companies to large ones, it is possible to work in almost any size of company, sometimes working on your own, but more commonly as part of a team working on a larger company.
There are also many small single person companies, often supplying services to larger ones: sometimes as consultants or as contractors with specialist expertise required by larger companies.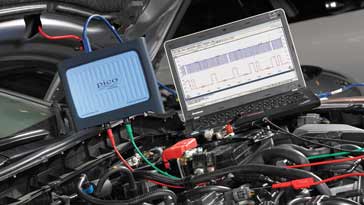 With the amount of electronics used in modern society there is a great need for electronics engineers. The forms of engineering can take many forms, meaning that specific interests and aptitudes can often use them in particular areas.
There are in fact very very many industry sectors in which electronic engineering is used and where electronic engineers are needed. A small sample of the different areas are here:
General electronics design and development
Telecommunications - fixed and mobile
Automation and IoT
Medical electronics
Defence electronic engineering
Manufacturing engineering - automation levels are high in many manufacturing areas
Broadcast
Aeronautical electronics
Consumer products electronic engineering
Research and development
Activities within electronic engineering projects
When understanding what might be needed in an electronic engineering project, there are many stages from the initial design concept, right through its design, testing, production and then in services. There are many activities which can be interesting, captivating and can provide an interesting career.
Some of the activities might include:
Development of initial design concept
Field trials of initial concept
Initial design
Development
Design testing
Introduction into production - liaison with the production or manufacturing department
Post design services
Customer liaison
Sales and marketing support
In all of these activities, part of the electronic engineering expertise is to understand the way other departments operate. In view of this, many graduates undergo training schemes that place them in other departments. This can be invaluable experience as it enable the electronic engineer to be able to converse and liaise more effectively with other departments and other disciplines.
These are some of the many activities that are undertaken by electronic engineers during projects. Whilst much of the electronic engineering is undertaken at the base laboratory, it is sometimes necessary to travel to support customers, undertake liaison with suppliers or even with other contractor companies supplying an overall system. This can be challenging, and rewarding and it can provide an additional insight into how the overall engineering environment operates.
Electronic engineering is a really worth while career for many people. It provides an interesting career, it can pay well, and there is a real demand for good electronic engineers.
---
More about becoming an engineer:
Career planning Continuing professional development, CPD What is electronic engineering? Job application PI Insurance How to work from home How to set up your own business
Return to Becoming an Engineer . . .
---