Nokia 3120 Vintage Old Mobile Phone
The Nokia 3120 was a particularly successful vintage mobile phone offering many facilities including tri-band operation which enabled it to be used on both sides of the Atlantic
---
History of Mobile Phones Includes:
Cellular telecommunications history Cell phone systems table Vintage & classic mobile phones GSM history UMTS history 5G history & timeline
---
The Nokia 3120 was one of their compact mobile phones or cellphones. Combining a metallic style cover to give it elegance, and a small outline it was still a budget phone from the Nokia stable.
The phone was released in 2004, and this was a particularly busy period for Nokia as many phones were being launched to meet different market segments.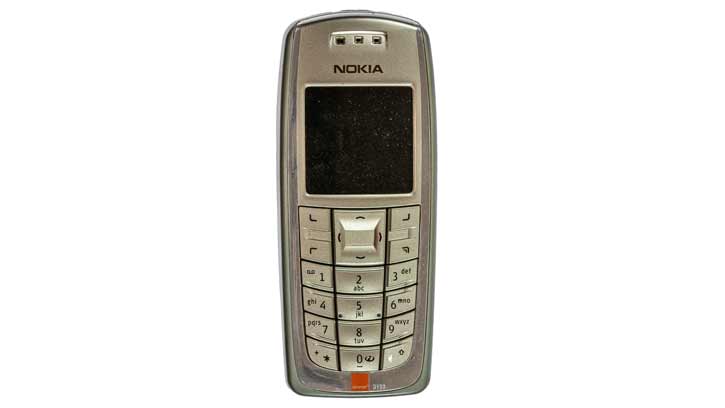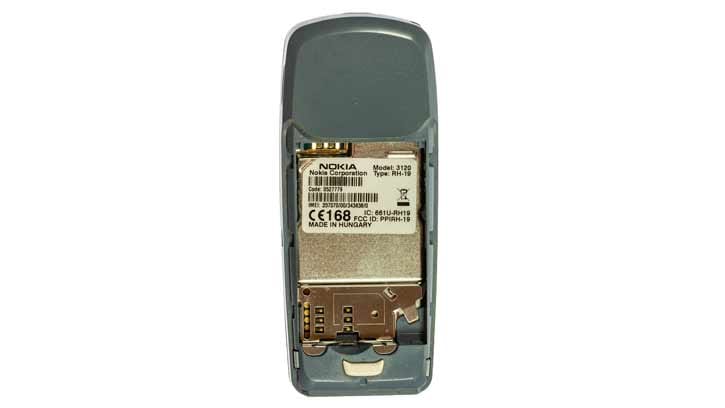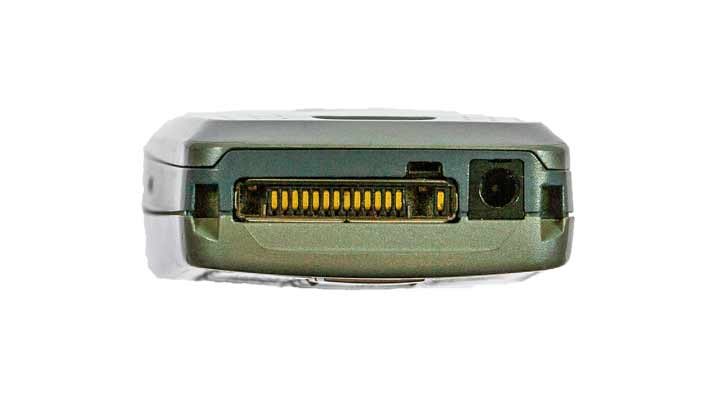 The 3120 was one of the Nokia 3-series of phones. These were aimed at providing a budget-friendly phone that would still have a reasonable number of features.
It had a directional key on the keypad which was almost unique at the time. This was ideal for gaming and for navigating the menu, etc.
The phone was also a tri-band phone covering 900, 1800 and 1900 MHz and this enabled it to be used for roaming in the USA from Europe - Europe had the 900 and 1800 MHz bands, whereas the USA used 1900 MHz for their GSM networks.
In terms of performance, the phone did well, but in terms of the looks the metallic finish of the Nokia 3120 was prone to scratching and rubbing off which considerably marred the looks of the phone, especially if the owner was fashion conscious.
Also the covers made by Nokia only came in two colours which considerably limited the choice for many owners. However many phone shops and street vendors were able to offer a much wider variety of coloured covers for those who wanted them.
Nokia 3120 specifications
The table below provides a summary of the main highlights of the specification for the Nokia 3120 which can be compared with other similar phones.
Nokia 3120 Vintage Mobile Phone Specifications Summary

Parameter
Details
Name
Nokia 120 RH-19
Technologies
GSM, GPRS
Bands
900, 1800, 1900 MHz (tri-band)
Release date
Q2 2004
Messaging
SMS, MMS
Alerts
Vibration and preinstalled ringtones. Downloadable polyphonic ringtones available
Browser
WAP
Games
Snake EX2, Beach Rally, Nature Park - other games could be downloaded.
Text messaging
Predictive text available
Dimensions
w x h x d: 102 x 43 x 19.5mm (1.81 x 4.02 x 0.77 inches)
Weight
84 grams (2.94 ounces)
Screen size
1.6 inches
Display resolution
128 x 128 pixel
Display colours
4k
SIM
Single mini-SIM
Bluetooth
No
Wi-Fi
No
Battery
Li-ion 820 mAh
Standby time
410 h
Max talk time
6 h
Internal memory
0.72 MB
Memory card provision
None
The Nokia 3120 was a very useful compact phone. Following the typical style of other Nokia phones it was reliable, robust and relatively low cost. As such it met the requirements for many mobile phone users of the time.
The phone is still sought after and units still fetch a reasonable price on the second hand market. They can still be used on the 2G networks while these remain live in the various countries. Before buying, check the status and future for 2G in the area where it might be used.
More History:
Radio history timeline History of the radio Ham radio history Coherer Crystal radio Magnetic detector Spark transmitter Morse telegraph Valve / tube history PN junction diode invention Transistor Integrated circuit Quartz crystals Classic radios Mobile telecoms history Vintage mobile phones
Return to History menu . . .