Nokia 3210 Vintage Mobile Phone
The Nokia 3210 was one of the most popular of the mobile phones from this company, being very robust, easy to use, easy to carry and providing a good number of facilities.
---
History of Mobile Phones Includes:
Cellular telecommunications history Cell phone systems table Vintage & classic mobile phones GSM history UMTS history 5G history & timeline
---
The Nokia 3210 is a classic vintage mobile phone which was launched in 1999 when Nokia was at the height of its success and during its life, this phone sold over 160 million units and as a result, it is considered as one of the most significant mobile phone handsets ever sold.
The phone was relatively compact, although later ones were even smaller, but it gave many people their first introduction to mobile phone use and as such this vintage phone remains in the hearts and minds of many people.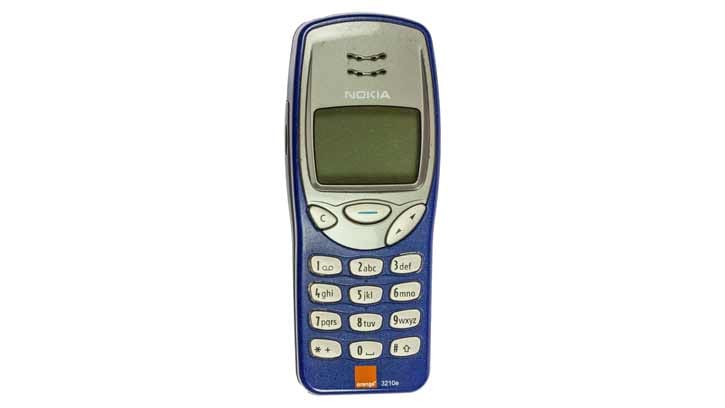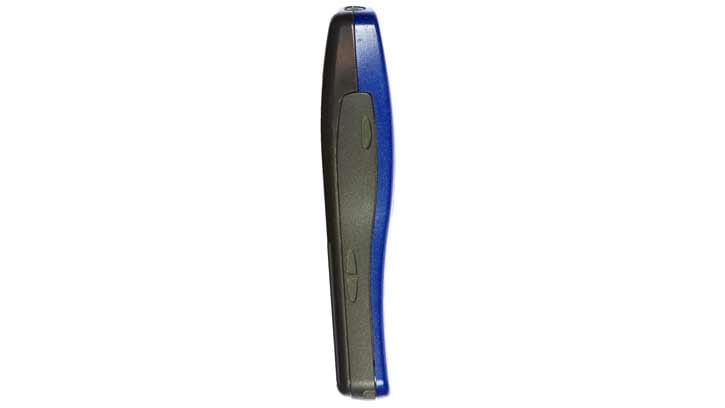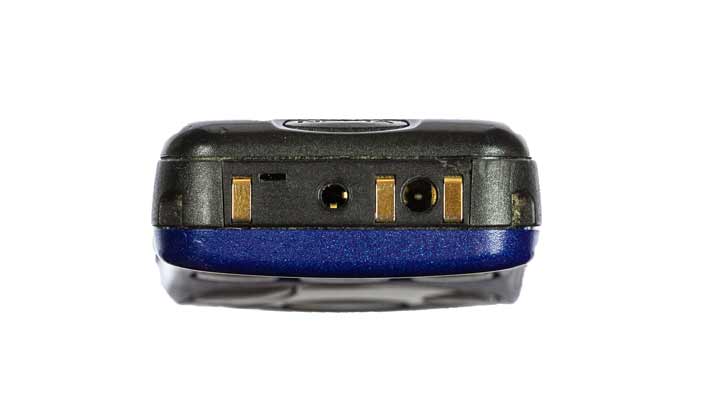 The Nokia 3210 is a true classic vintage phone as it introduced a number of key features when it was launched, and its launch was backed up by an advertising campaign that was aimed at young people as well as everyday use.
One of the key innovations of the phone was that it had an internal antenna - a feature which even at this late stage was quite innovative. Previously many mobile phones had small bumps at the top for the antenna. Although this was made to be a feature, the 3210 with its internal antenna had a far less cluttered appearance.
The Nokia 3210 vintage mobile phone was originally designed with a vibrate alert function. However Nokia decided that the company would not implement this feature on some handsets within some regions. It did become possible to have an unofficial upgrade in some phone shops to re-instate this feature.
Ringtone composer
The Nokia 3210 was also the first phone that came pre-loaded with Nokia's 'Composer' software. This enabled users to manually create their own monotone ringtones, and hence personalise their phones with their own ringtone.
Once composed, the ringtone could also be sent to other Nokia phones, enabling them to utilise the composing skills of others.
The ringtone composer tool was relatively simple and it enabled the notes and octaves of the notes to be selected as well as the duration of each note.
The software wasn't too easy to use, but with some perseverance, it was possible to generate a passable tune. Once completed you would never ask whether it was your phone that was ringing or someone else's.
Messaging
Very limited picture messaging was also possible with the phone. Pictures could be sent via SMS from a limited library of pre-installed images - one very popular one was a "Happy Birthday" image.
The phone also incorporated predictive texting. As each letter required several key presses, composing a message could be a little long-winded. As the name indicated, the phone would guess at the options and you could accept if it was correct.
In many ways this was a precursor to the autocorrect (or is more correctly termed the auto-incorrect) that we all use today. We take this for granted now, but early in mobile phone history, this was a very useful feature.
Games
One of the features that is well remembered on this phone is the inclusion of a number of games.
One of the games called "Snake" became very popular and people could be seen using it on public transport, and in other similar places. There weren't the music or Internet browsing options that we have today, so snake was a god way to while away a few minutes when there was nothing else to do.
Snake was a simple game by today's standards but it involved moving a snakelike line around the screen, and it became very difficult after a while, but it was also hugely addictive.
Nokia 3210 Specification
It is worth summarising the key features and specifications for the Nokia 3210 to give more of an idea of its technical specification.
Nokia 3210 Mobile Phone Specifications & Details

Parameter
Details
Network technology
GSM (900 & 1800 MHz)
Announced
18 March 1999
Dimensions
123.8 x 50.5 x 22.5 mm
Weight
151 g (5.3 oz)
SIM
Mini-SIM
Display
1.5 inch monochrome graphic LCD backlight display
Memory card
No
Phone book
Only on SIM card - up to 250 names
Call records
8 dialled, 8 received, 8 missed calls
Camera
None
Loudspeaker
None
Alert types
Monophonic ringtones (most regions did not have vibration, but some were able to offer this as an unofficial upgrade). 6 ring tone elvels were available
Connection
3.5mm jack
Wi-Fi
No
Bluetooth
No
GPS
No
Radio
No
USB
No
Messaging
SMS
Clock
Yes
Alarm
Yes
Predictive text
Yes
Battery
Removable NiMH 2.4V BML-3 1250 mAh
battery life
180 - 270 minutes talk time
standby 55 - 260 hours
Covers
User exchangeable covers to enable personalisation
The Nokia 3210 vintage mobile phone was one of the classics of all time. With over 160 million of these phones sold, it is remembered by many as their first phone, and one they enjoyed using.
The 3210 is renowned for being very robust - like many other Nokia phones. The construction was solid and when dropped the cover might pop off, or the battery fall out, but these coud be quickly resolved and the phone would be none the worse.
In fact these phones could withstand a significant amount of harsh treatment and still survive.
Although by today's standards the Nokia 3210 may appear to be very basic, it introduced many new features that were quite revolutionary at the time.
More History:
Radio history timeline History of the radio Ham radio history Coherer Crystal radio Magnetic detector Spark transmitter Morse telegraph Valve / tube history PN junction diode invention Transistor Integrated circuit Quartz crystals Classic radios Mobile telecoms history Vintage mobile phones
Return to History menu . . .