LoRa Wireless for M2M & IoT
LoRa is a Long Range low power wireless communications technology developed for IoT and M2M applications.
---
LoRa Long Range Includes:
LoRa basics Physical layer LoRaWAN network
---
LoRa is a 'Long Range' low power wireless standard intended for providing a cellular style low data rate communications network.
Aimed at the M2M and IoT market, LoRa is ideal for providing intermittent low data rate connectivity over significant distances. The radio interface has been designed to enable extremely low signal levels to be received, and as a result even low power transmissions can be received at significant ranges.
The LoRa modulation and radio interface has been designed and optimised to provide exactly the type of communications needed for remote IoT and M2M nodes.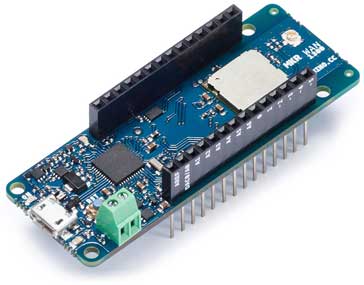 LoRa Alliance
As with many other systems, an industry body was set up develop and promote the LoRa wireless system across the industry. Called the LoRa Alliance, the body was launched at Mobile World Congress in March 2015. As the Alliance states, it was set up to provide an open global standard for secure, carrier-grade IoT LPWAN connectivity.
Although LoRa had been fundamentally developed by Semtech, opening he standard out enabled it to be adopted by a wide number of companies, thereby growing he ecosystem and gaining significantly greater engagement, a wider variety of products and an overall increase in usage and acceptance.
The founding members of the LoRa Alliance include Actility, Cisco, Eolane, IBM, Kerlink, IMST, MultiTech, Sagemcom, Semtech, and Microchip Technology, as well as lead telecom operators: Bouygues Telecom, KPN, SingTel, Proximus, Swisscom, and FastNet (part of Telkom South Africa).
LoRa technology basics
There are several key elements of LoRa technology. Some of its key features include the following:
Long range: 15 - 20 km.
Millions of nodes
Long battery life: in excess of ten years
There are various elements to LoRa technology that provide the overall functionality and connectivity for the system :
LoRa PHY / RF interface : The LoRa physical layer or PHY is key to the operation of the system. It governs the aspects of the RF signal that is transmitted between the nodes or endpoints, i.e. the sensors and the LoRa gateway where signals are received. The physical layer or radio interface governs aspects of the signal including the frequencies, modulation format, power levels, signalling between the transmitting and receiving elements, and other related topics.

LoRa protocol stack: In addition to the LoRa physical layer, the LoRa Alliance has also defined an open protocol stack. The creation of the open source stack has enabled the concept of LoRa to grow because all the different types of companies involved in LoRa development, use and deployment have been able to come together to create an easy to use, low cost solution for connectivity all manner of connected IoT devices.
LoRa network architecture (LoRaWAN): Apart from the RF elements of the LoRa wireless system, there are other elements of the network architecture, including the overall system architecture, backhaul, server and the application computers. The overall architecture is often referred to as LoRaWAN.

Typical applications
LoRa wireless technology is ideally placed to be used in a wide variety of applications.
The low power and long range capabilities mean that end points can be deployed in a wide variety of places, in buildings and outside and still have the capability of being able to communicate with the gateway.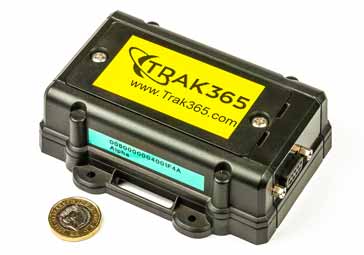 As such the system is easy to deploy and it can be used for a large number of Internet of Things, IoT and machine to machine, M2M, applications.
Applications for LoRa wireless technology include: smart metering; inventory tracking, vending machine data and monitoring; automotive industry; utility applications . . . in fact anywhere where data reporting and control may be needed.
LoRa technology is particularly attractive for many applications because of its long range capability. New nodes can easily be connected and activated and coverage is easy to provide.
LoRa system parameters summary
The key figures for the LoRa radio interface are summarised in the table below:
Parameters for LoRa System
Parameter
LoRa Figures
Signal format
CSS
Spreading factor
27 to 212
Channel bandwidth
125 to 500 kHz
Uplink data rate
29 - 50 kbps
Downlink data rate
27 - 50 kbps
Efficiency (b/s.Hz)
0.12
Doppler sensitivity
Up to 40 ppm
Link budget
156dB
LoRa technology is now being widely deployed. It is being incorporated into many systems, and even the small maker-style computers like Arduino have LoRa options. Accordingly it is very easy to develop applications for LoRa for both large scale manufacture or the more specialist applications.
Wireless & Wired Connectivity Topics:
Mobile Communications basics 2G GSM 3G UMTS 4G LTE 5G Wi-Fi Bluetooth IEEE 802.15.4 DECT cordless phones Networking fundamentals What is the Cloud Ethernet Serial data USB LoRa VoIP SDN NFV SD-WAN
Return to Wireless & Wired Connectivity