CW QSO Formats; Ham Radio Morse Contact
Morse contacts are easy to make once the Morse code has been mastered - there are some basic QSO formats that will help you make successful contacts.
---
Morse Code includes:
What is Morse code How to learn Morse code Morse code table / chart Morse code keys & keyers How to choose the best Morse key How to use & set-up straight Morse key How to use & set-up mechanical bug key CW QSO
---
Ham radio Morse / CW QSOs or contacts are very easy to make once the Morse code has been mastered and a little confidence has been summoned.
A basic knowledge of some of the basic formats and the abbreviations used enables any new operator to sound very proficient very quickly.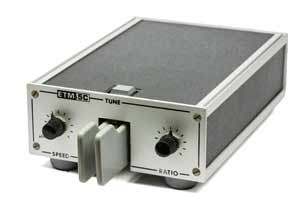 With a prior knowledge and using some of the formats below, a even newcomer can sound like an old hand with a small amount of practice.
It is obviously worth listening to a good number of contacts before had to get one's "ear" in and to understand the formats used, but they all tend to conform to the basic formats given below.
With a little practice and an understanding of the basic formats for CW or Morse QSOs, a good number of stations can be contacted and an enormous amount of pleasure gained.
As Morse is an ideal medium for low power or QRP operation where it enables the equipment used to be much simpler and often home made, the sense of achievement, not only in using Morse code but also building one's own equipment can be gained.
Types of CW contact
As with any other form of ham radio contact over the air, it is necessary to listen first. This is all part of being prepared and understanding what is going on.
Listen to the band as a whole to understand the prevailing propagation conditions. Listening on the band it will be possible to gain a feel for the types of contact being made
A variety of different types of CW QSO will be heard on all bands, although some bands may have a higher proportion of some types than others.
Very broadly speaking many CW QSOs can be categorised into some broad group:
HF band standard Morse contact: This style of CW QSO is prevalent on the long haul or DX HF bands and this type of contact probably constitutes the majority that are made. The number of abbreviations used means that people from all around the globe can make CW QSOs even if their command of the language is not too high.
Contest style CW QSO: This style of Morse contact is generally made in a contest or when a station wants to gain a large amount of contacts very quickly - it is often the tell-tale sign of a DX station or a special even station.
Extended chat CW QSO: This type of CW QSO tends to be made more often on some of the lower frequency bands like 80 metres (75 metres) and possibly 40 metres. Old friends may choose to use Morse as their preferred mode of operation. Listening to these chats can also provide some good CW practice and help get speeds up.
Use of abbreviations in CW QSO
One of the major features about Morse contacts is the widespread use of abbreviations. The messages sent by each station are unlikely to be intelligible to people without any experience of radio communication using Morse.
The abbreviations used have been built up by radio operators, professional and amateur since the very beginnings of wireless communications.
The abbreviations used in CW QSOs and also in phone, or speech based contacts to a lesser degree fall into a number of categories:
Q codes: The Q codes area series of codes consisting of three letters and starting with Q that were developed to ask and reply to a variety of commonly used questions. Some of these are used across all forms of radio communications while others have been developed for use in particular arenas including maritime, aeronautical, and also amateur applications. In view of their convenience Q codes are widely used within CW QSOs.
Abbreviations: Simple abbreviations form a large number of the words used within Morse contacts / CW QSOs. Most of the abbreviations are obvious, although some need a little more explanation. A prime example is the abbreviation '73' which means best regards. One rumour is that this was rumoured to have started when Morse telegraph operators used to send two dashes, six dots and two dashes when they started transmitting a message as a form of greeting. Whatever the real origin, these and many other abbreviations are very useful in CW QSOs.
RST codes: RST codes are also widely used in CW QSOs. The letters RST stand for Readability, Strength and Tone and they are used for giving signal reports. This is vital in any situation - if strengths are low and readability is poor, then short transmissions and short contacts may be required to prevent signals being lost as they move up and down in strength. Also if reports are consistently poor, then it may indicate the station is not performing properly and some investigation is needed.
Procedural terms: A number of characters that indicate the part of the message or what the receiving station needs to do are widely used in CW QSOs - these are included in the list of Morse characters. The term CT means commence transmission, although this is rarely used on the air. Other characters like AR meaning end of the message (given before callsigns are included, K an invitation to transmit, KN - invitation for a specific station to transmit and VA meaning end of work or end of contact are far more widely used in CW QSOs.
HF band standard Morse contact
The format for a typical HF bands CW QSO or Morse contact is given below.
CQ CQ CQ, DE G3YWX G3YWX G3YWX CQ CQ CQ, DE G3YWX G3YWX G3YWX CQ CQ CQ, DE G3YWX G3YWX G3YWX AR K
G3YWX DE G3QAB G3QAB AR KN
G3QAB DE G3YWX GM OM ES TNX FER CALL UR RST 599 599 = NAME IS IAN IAN ES QTH STAINES STAINES = SO HW CPI? AR G3QAB DE G3YWX KN
G3YWX DE G3QAB FB OM ES TNX FER RPRT UR RST 599 599 = NAME IS MIKE MIKE ES QTH NR LONDON LONDON = SO HW? AR G3YWX DE G3QAB KN
G3QAB DE G3YWX FB MIKE ES TNX FER RPRT = TX RNG 30 WATTS ES ANT VERT = WX FB SUNNY ES ABT 23 C = SO HW CPI? AR G3QAB DE G3YWX
G3YWX DE G3QAB R R AGN IAN = RIG ERE RNG 100 WATTS ES ANT DIPOLE UP 10 METRES = WX WET ES COLD ABT 5 C = G3YWX DE G3QAB KN
G3QAB DE G3YWX FB MIKE ES UR RIG DOING FB. QRU = QSL VIA BURO = 73 ES HPE CUAGN SN AR G3QAB DE G3YWX KN
G3YWX DE G3QAB R R QRU ALSO = QSL FB VIA BURO = SO TNX FER QSO 73 ES BCNU AR G3YWX DE G3QAB VA
G3QAB DE G3YWX FM 73 ES BCNU AR G3QAB DE G3YWX VA
Note: '=' sign used as a full stop or break
Typical contest style CW QSO
Contest style CW QSOs are obviously made during contests, or when rare DX stations are contacted. In these contacts the bare minimum of information is passed over to save time and enable the maximum number of stations to be contacted.
Typically the QSO consists of confirming he callsign has been correctly copied, and then a signal report and in the case of a contest, there is normally a contact serial number or other contest information exchanged.
CQ CQ CQ, DE G3YWX G3YWX G3YWX AR K
G3YWX DE G3QAB G3QAB AR KN
G3QAB DE G3YWX UR 599 452 K
R UR RST 599 002 K
R TU QRZ QRZ DE G3YWX K
As can be seen, this contest style CW QSO is very much shorter and contains only the bare minimum of information. The figures 452, and 002 are example serial numbers for a contest - different contest have different exchanges, these ones are contact serial numbers, but other contests use different exchanges. Ordinary pile-up contacts would omit these contest exchanges.
Extended chat CW QSO
Extended chat style CW QSOs often start with the normal HF band contact, but then move on if there is a shared interest. Obviously if two people know each other beforehand, it can just be like having an ordinary chat, although in Morse. Gain there will be heavy use of abbreviations and codes to get across the meaning quickly and effectively.
Although there is less of a format to this style of CW QSO, the procedures in terms of giving callsigns and the use of the procedural characters is maintained so that the other station knows exactly what is happening and transmission is passed over in an orderly fashion.
---
More Ham Radio Topics:
What is ham radio Callsigns Morse code Voice modes Digital data modes QRP operating Operating awards Codes & abbreviations Ham bands overview Operating via differnet propagation modes Repeaters Callsigns Contact formats Setting up a shack & buying equipment
Return to Ham radio menu . . .